Elevated Solutions
Elevated Solutions
Our equipment is designed with your shop in mind. Whether you have a large, full-capability facility or a small service center, we have custom configurations available for every requirement.
---
Advanced Aligner Runways
Bee Line Advanced Aligner Runways are multi-functional workhorses for alignment shops, body shops, garages, dealer service centers, tire centers and fleets. They handle all makes of small cars through the heaviest trucks — accommodating vehicles with tread widths from 39" to 94" or 54" to 108" — and feature a choice of 24" or 30" Runway Leg heights.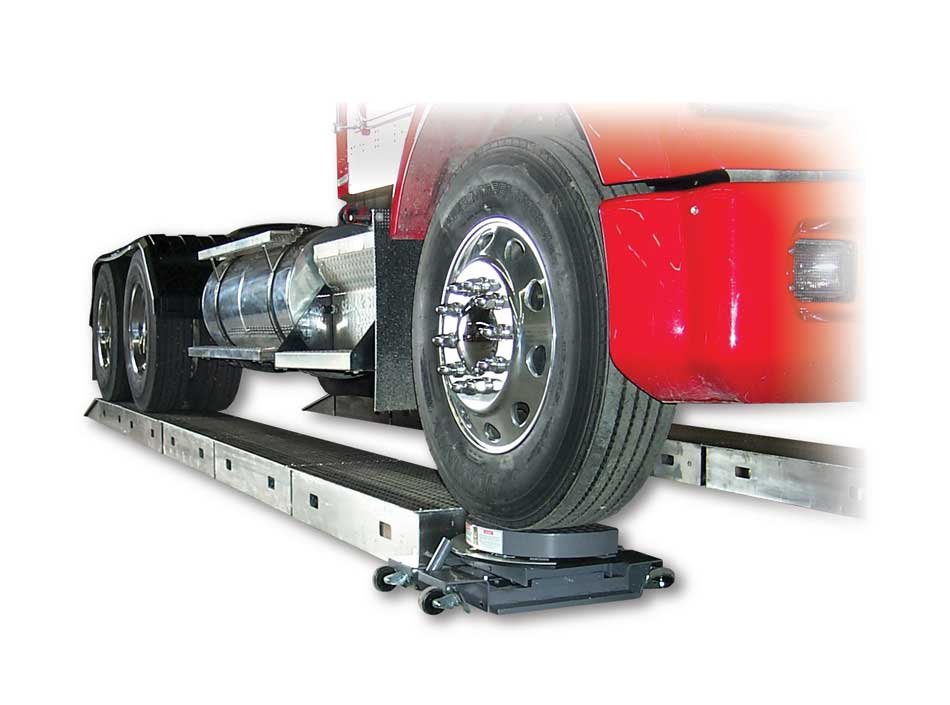 Space Saver Ramp
Bee Line designed the Space Saver Ramp to be installed in a shorter bay than a standard ramp alignment system by reducing the total number of machine sections required. The Space Saver creates a gradual incline which can then be hydraulically raised to an operating level equal to the height of the Advanced Aligner Runways.
Lifts
A variety of lifts are manufactured for use in maintenance shops, including heavy duty, drive on, 4 Post Lifts, Mobile Column Lifts and Scissor Lifts. Lifts can be custom ordered to meet individual customer specifications, and each is tested under numerous structural stress conditions. These tests ensure a safe and durable lift meeting ALI standards.
Portable Aluminum Runways
Bee Line adds a new dimension to portable alignments by designing aluminum runways that raise vehicles eight inches off shop floors. The extra clearance allows access under the vehicle when making alignment adjustments and also when performing general vehicle maintenance. Runway sections can be assembled in a matter of minutes.
Have a Question?
We're here to help. Head over to our question hub and get answers direct from our experts!
Ask a Question