When heavy duty frame correction and alignment are your shop's bread and butter, trust the frame correction experts to provide accurate and efficient performance. Bee Line systems allow safe and easy corrections without major disassembly of the vehicles.
The Bee Line Truck Frame Machine and Press system for heavy duty vehicles of all types is considered to be the most accurate and efficient chassis and suspension correction system available. It is built tough and versatile to handle all makes of heavy trucks and equipment on the road today. Our design makes corrections without heat, allowing the vehicle to retain its original tensile strength.
Frame correction products include:
Standard Truck Frame Press — Works in conjunction with Advanced Aligner Runways
"I" Beam Systems — Constructed using in-floor I-beams
Drive-Over Frame Press — Completely portable press that saves shop space
Dump Body Tools — Used to reshape damaged dump bodies
Consider utilizing Bee Line's laser accurate wheel alignment equipment to complete the functionality of your body shop. With these capabilities in your own shop, you no longer have to rely on outside sources to work the job into their schedule. You can perform the job quickly and cost effectively with reduced downtime. Plus, the entire system can be calibrated in a few minutes by your technicians — no more bills from service reps to maintain the accuracy of the alignment system.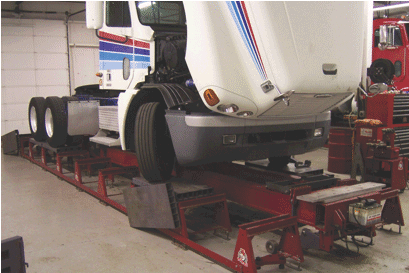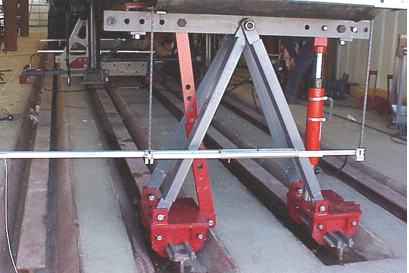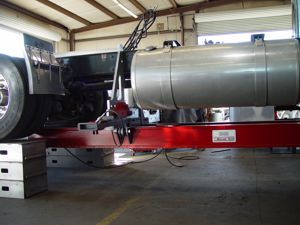 Have a Question?
We're here to help. Head over to our question hub and get answers direct from our experts!
Ask a Question