On The Floor Alignment Systems
On The Floor Alignment Systems
Wheel alignment is often overlooked as a preventive maintenance practice in the heavy duty trucking industry costing trucking companies millions in reduced mileage and shortened tire life. Bee Line's On The Floor Alignment system gives your shop the ability to quickly and easily diagnose any misalignment condition — including toe, camber, caster and tracking, plus KPI and turning radius — in any bay.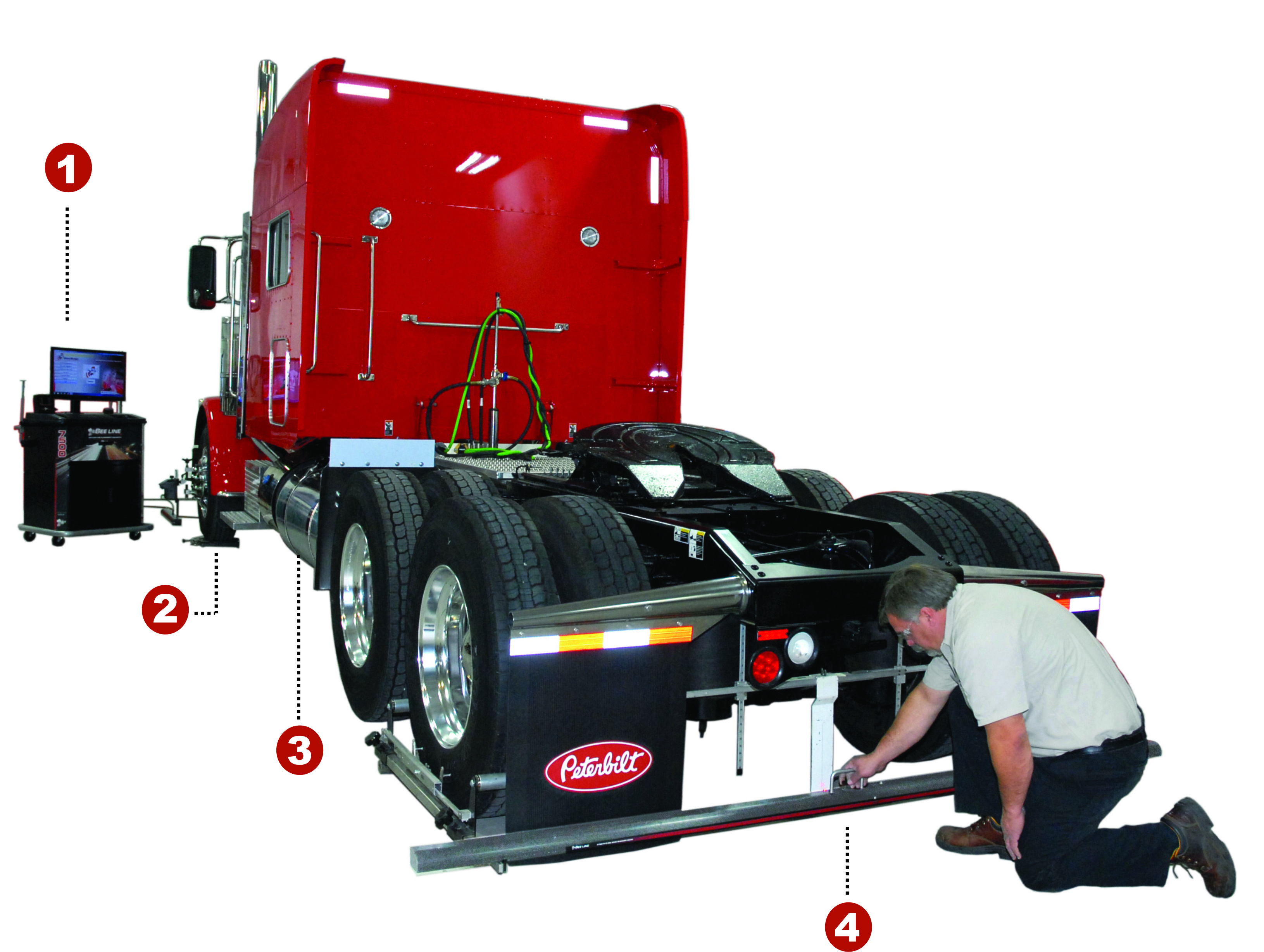 Key Components:
1) PN LC7500 Alignment Gauging System - The LC7500 computer system is a cabinet-style work station on wheels and can easily be moved to any bay.
2) PN FPT8500 Portable Turn Plates - These lightweight yet durable plates are wireless thanks to our innovative Gyro Alignment Heads. They can rest on level ground or on our optional portable aluminum runways.
3) PN 7800 Floor Jack - Outstanding design and performance make our 7800 the ultimate Air/ Hydraulic floor jack on the market for your alignment shop.
4) PN 22000 Portable Rear Axle Aligner - Centerline alignment ensures the vehicle operates in the optimal condition with the least resistance for maximum tire performance, fuel efficiency and handling.
---
Have a Question?
We're here to help. Head over to our question hub and get answers direct from our experts!
Ask a Question