Stand out from the competition with laser accurate Bee Line equipment. We help you become a one-stop-shop solution provider with our state-of-the-art wheel alignment and tire balancing products that keep the money where it belongs — your bottom line.
Be Line's cutting edge equipment features software with integrated help videos and service manuals that are uncomplicated and straightforward, making training simple.
The LC7500 computer alignment system's refinements, such as advanced target board sensors and processors, allow for quicker calculations and more immediate, precise laser position than could previously be performed in your shop. The result: faster, more accurate alignment and enhanced productivity. Users have performed at least one more alignment per day, generating additional revenue each week.
To perform the best alignment for your customer, Bee Line also offers training courses designed to help advance both beginning and experienced technicians' skills to the next level. Learn more about our computerized wheel alignment and truck frame correction courses here.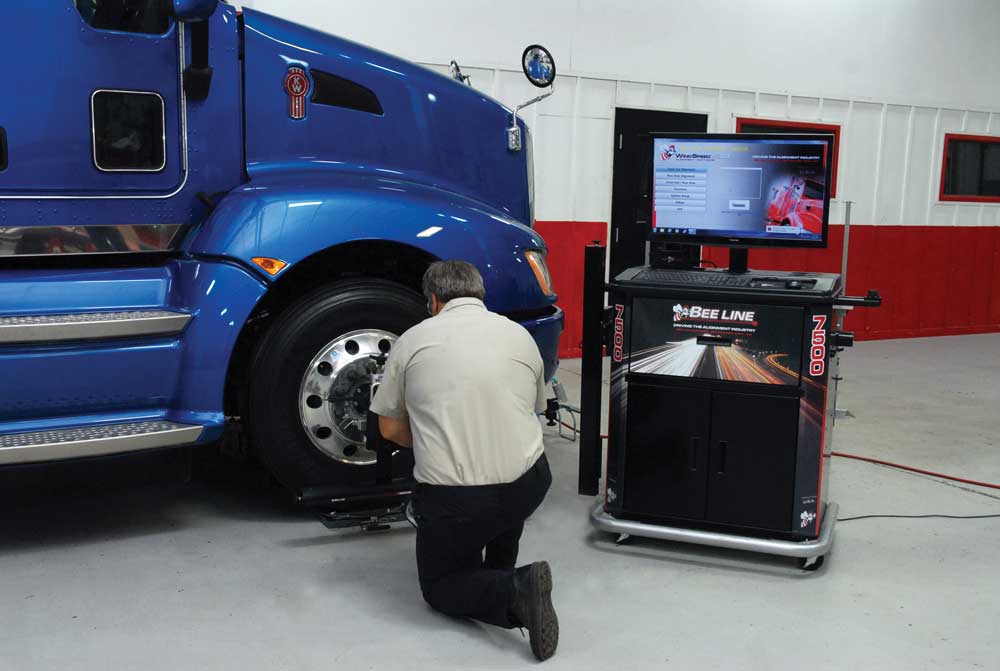 Have a Question?
We're here to help. Head over to our question hub and get answers direct from our experts!
Ask a Question