Bee Line pumps and rams, designed for use with our exclusive elevated solutions and frame correction, allow you to get power exactly where you need it. We offer the finest hydraulic pumps on the market and a variety of rams that get the job done right.
900 Series Electric Hydraulic Pump

The Bee Line Electric Hydraulic Pumps are the finest pumps available on the market. The pumps allow operation of rams together or separately. They operate on 115V, 10,000 PSI and require 30 amp service.
The two-stage system has a high volume first stage for output below 300 PSI. It automatically switches to a 10,000
PSI second stage for efficient work.
The electric pump unit is available with a solenoid control valve, or a hand-held automatic release control switch valve. Listed below are the specifications on the models available from Bee Line.
900BE:
Four-valve pump with manual valve

NOTE: The 900BE is best for Axle Correction.

900CE: Four-valve pump with solenoid operated valve

NOTE: The 900CE is best for Frame Correction.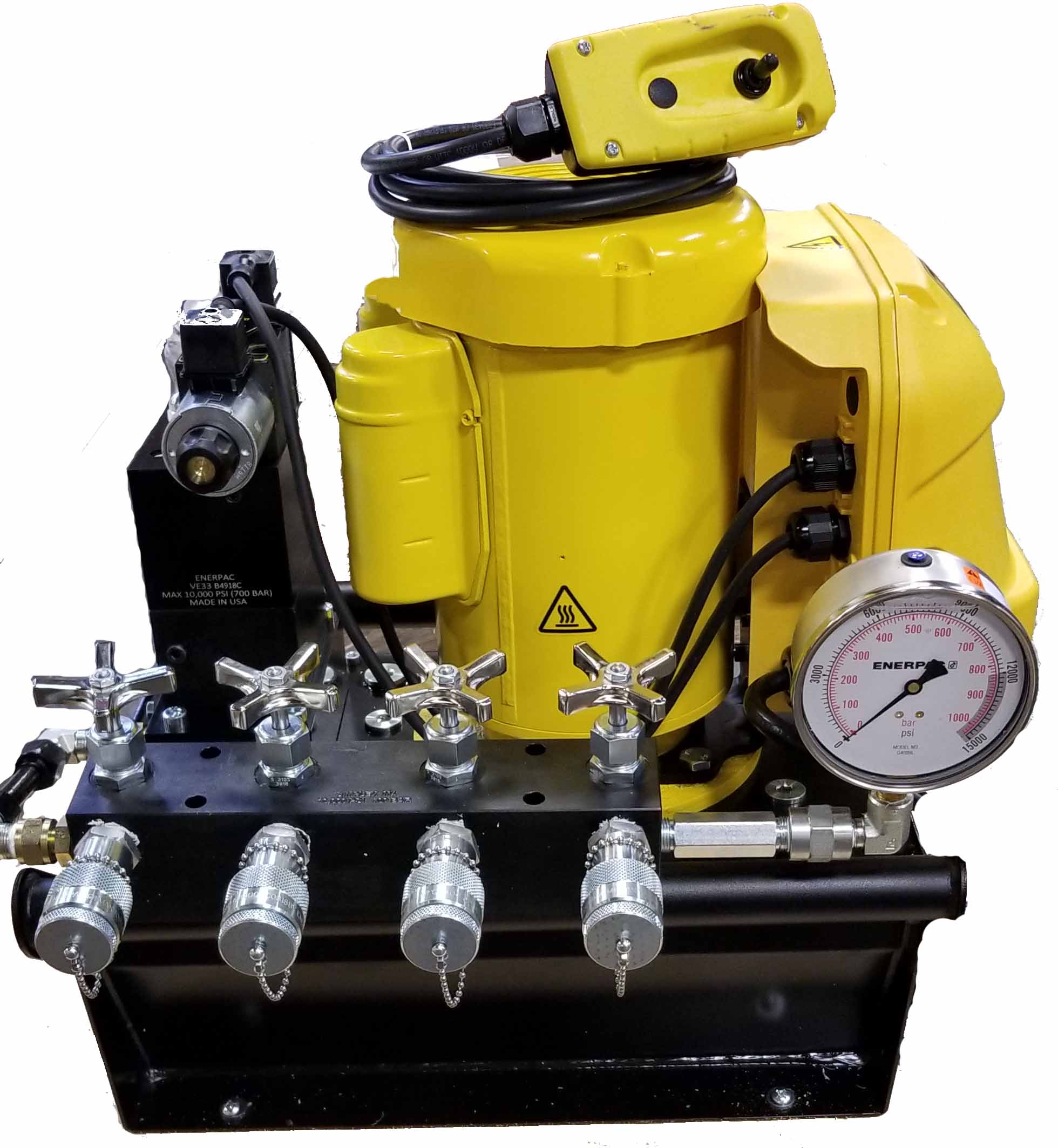 Bee Line Ram Accessories
The Bee Line Ram selection includes 10 Ton -125 Ton Rams along with the necessary hose & valve assemblies required, as well as ram extension kits. Contact Bee Line to learn more about our axle & frame correction tooling.

Have a Question?
We're here to help. Head over to our question hub and get answers direct from our experts!
Ask a Question