Ease of operation is one of the many hallmarks of Bee Line equipment, allowing technicians-in-training and seasoned mechanics alike to learn and perfect this craft.
Our state-of-the-art equipment features software with integrated help videos and service manuals that are uncomplicated and straightforward, making training simple and leading to future success in the heavy duty industry.
Bee Line's alignment philosophy is simple. Our equipment is engineered to provide a complete solution by measuring and correcting caster and camber, as well as toe and tracking. We also believe in alignments based on a vehicle's centerline, which is proven to increase tire and suspension performance and improve drivability. Trust the alignment experts to teach you the best methods.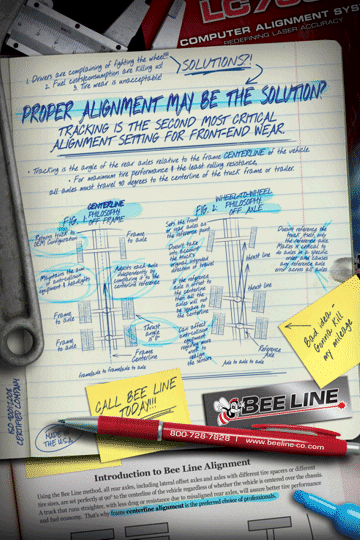 Have a Question?
We're here to help. Head over to our question hub and get answers direct from our experts!
Ask a Question