By using Bee Line equipment in your shop, you offer your customers the best of the best. Pair this with your professional expertise and start profiting today. Our equipment is fast, accurate and easy to learn and use.
Alignment equipment on the market today varies widely in area of overall design, technology and extent of capabilities. Bee Line recognized a long time ago that measurement and correction of all the major alignment angles is necessary to achieve maximum truck efficiency. That is why we promote the concept of total vehicle wheel alignment — which includes measuring and correcting toe, tracking, camber and caster — to extend tire life, maximize fuel efficiency and improve vehicle handling.
Our method uses the chassis centerline as a reference for optimum vehicle performance. Calibration is built in and can be done by the operator at any time in just a few minutes. There is no long wait and no extra expense for an outside party to calibrate the equipment, resulting in reduced downtime and an improved bottom line.
Maintaining properly aligned vehicles also creates considerable fuel and tire savings for your clients, leading to increased customer satisfaction.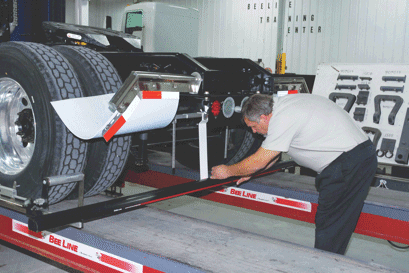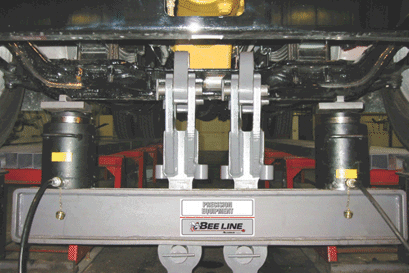 Have a Question?
We're here to help. Head over to our question hub and get answers direct from our experts!
Ask a Question